Day Translations, Inc.
Posted
Sunday, March 12, 2017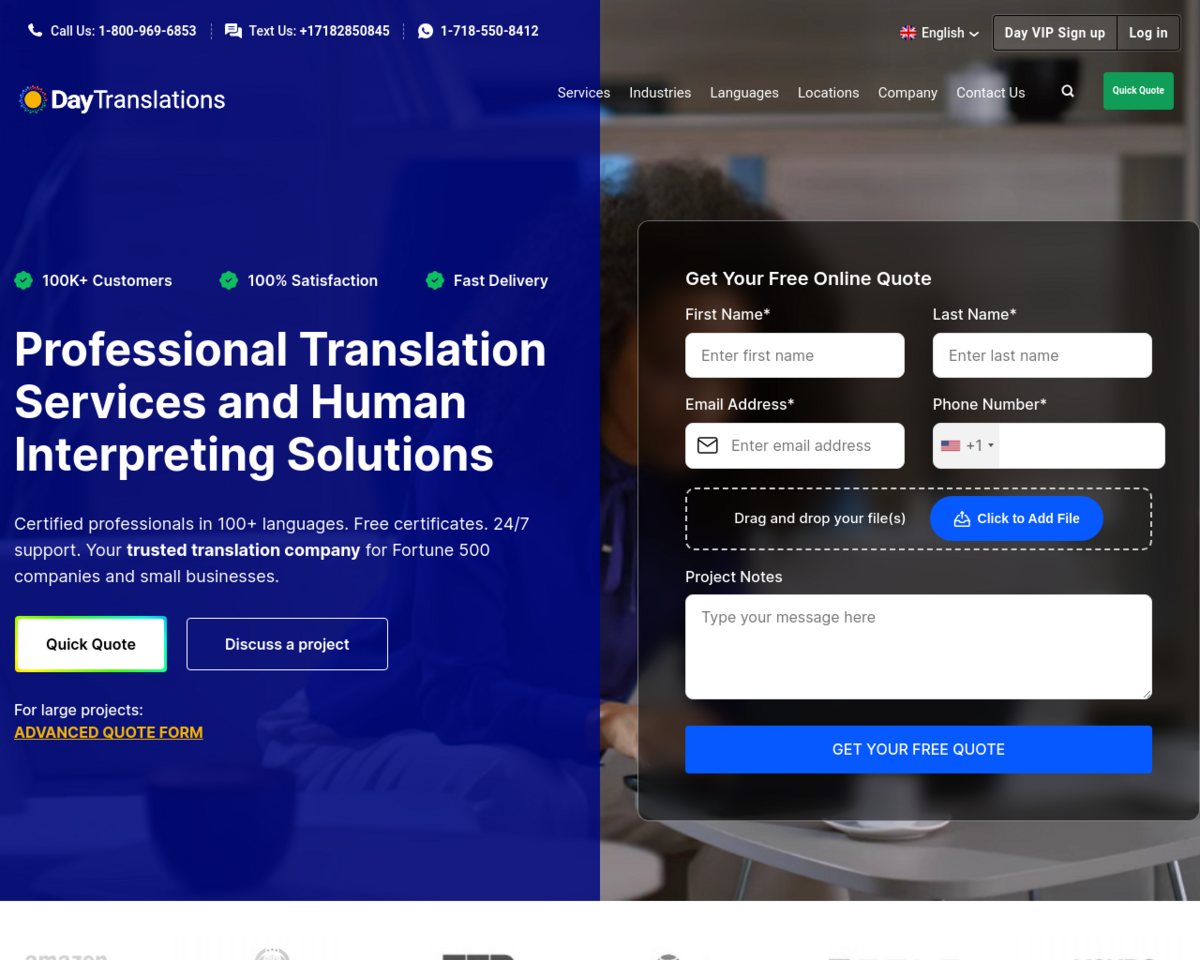 We are a language services company specialized in legal, medical, and certified translations.
Day Translations is a professional document translation company dedicated to providing the most accurate translations on the planet. We can meet any deadline that you present, and our large and professional team of certified translators work with all of the world's major languages.
Tags
Give Day Translations, Inc. some love:
comments powered by